Google Pay App – A Payment App By Google
Google Pay is a popular mobile payments app in India. The free app helps you to send and receive money and also pay utility bills on the go.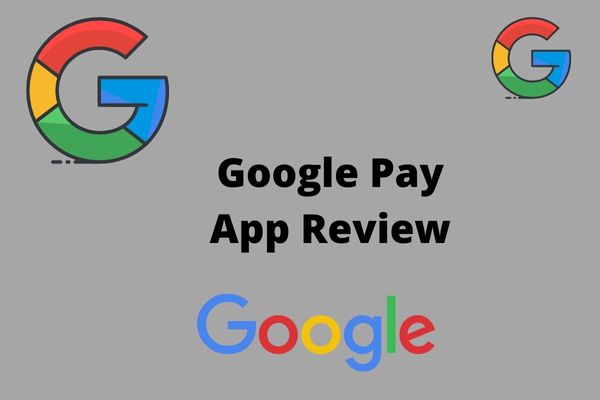 With Google Pay, you can be sure that your money is safe and secure. Google Pay is protected with a high-end security system which prevents hacking and detects any kind of fraud instantly. You can also protect your Google Pay account with a screen lock that can be either numeric (such as a passcode) or biometric (such as your fingerprint).
Google service center in India
You can get assistance for any security related concerns by calling the toll-free number which is 1800-419-0157 and is available 24×7.
You can also get assistance by visiting the section called "Help and Feedback" on the Google Pay mobile application where a support specialist will help you with any concerns you may have.
What is Google Pay?
Google Pay is an app built on the UPI (Unified Payments Interface) platform. With an UPI-enabled wallet, you can transfer money to the recipient without requiring their bank account details. You can use Google Pay to pay and receive money instantly using your existing bank accounts.
You can use Google Pay to:
Transfer money
Pay your utility bills like phone, electricity, and so on.
Pay for businesses like DTH, food delivery, and so on.
Recharge your prepaid mobile phone
Pay your AdWords bills.
How to set up Google Pay?
Download the Google Pay app available on playstore for Android and iOS.
Provide your mobile number.
Sign in using your Google account.
Set up a 4-digit Google PIN to secure the app.
You will also need to set up your existing screen lock as your security PIN.
How to add a bank account?
You need to make sure your bank works with UPI.
Enter your UPI ID.
If you don't have a UPI ID, you can enter your debit card information.
Open the Google Pay app. Tap your photo on the left and tap on "Payment Methods".
Tap on the "Add Bank Account" tab.
Select your bank from the available list.
How to send and receive money using Google Pay?
Once you have set up your Google Pay app, you can use it to send money to people in the country of your phone. The person you are sending the money needs to have the Google Pay app as well.
Open the Google Pay app.
Swipe up from the bottom of the screen and tap on "New".
You can select the person to whom you want to send money from your contacts.
If you don't have the person's number, you can search for them via UPI ID, name, phone number, and account number.
Select the contact and tap on the "Pay" button.
Enter the amount and the reason for the payment.
Tap Proceed to pay.
Enter your UPI PIN.
You will get a notification after the amount has been sent.
You will also receive an SMS from your bank with the debited amount.
How to send or receive money via Tez Mode?
You can also transfer money using the Tez Mode option in the Google Pay app. When you open the Tez app, you will see a round Tez Mode button at the center. It allows you to send and receive money with nearby users that are using the app.
You can send or receive money without saving their mobile number. When you tap on the Tez Mode button, you will get two options – Pay and Receive. If you want to pay, swipe the circle up towards 'Pay' and ask the other person to swipe the circle down towards 'Receive'.
The app will now connect two phones via the microphone and speaker ports. You will see the name and mobile number of the person you want to send money. Select the person and simply add the amount to send the money.
How is Google Pay different from other digital wallets?
You need to add money to mobile wallets in order to make payments. However, Google Pay is directly linked to your bank account, hence, you don't need to store money in the app. The app supports 55 banks in India including ICICI Bank, State Bank of India and HDFC Bank.
Features of Google Pay
Google Pay offers language support for Hindi, Bengali, Gujarati, Kannada, Marathi, Tamil, and Telugu.
You can use your phone's ID or fingerprint scanner to safeguard the payment app.
The Tez Shield security feature helps to detect fraud, prevent hacking, and verify your identity.
It also provides a number of cashback schemes for paying bills and transferring money.
Keep a track of the money you have earned from Google in the Rewards section.
If you refer Google Pay to a friend, you will earn Rs.51 cashback.
You can send up to Rs.1 lakh in one day across all UPI apps.
A single transaction via the Google Pay app cannot exceed Rs.1 lakh.
You cannot use Google Pay to transfer money for more than 10 times in a day.
History of Google Pay
Google Tez was launched in 2017 in India. The app was rebranded as Google Pay in August 2018. In March 2019, transactions on Google Pay hit $81 billion. It is accepted at over 2,000 online merchants, including travel, movie tickets, and even trading and investments.
FAQ's of Google Pay app
From where can I download the Google Pay app?
Ans: One can download the Google Pay app for Android from the Google Play Store. The iOS app is available for download on the Apple App store. Both the apps are available for free.
Is Google Pay like other digital wallets?
Ans: No. Unlike other digital wallets, you don't need to store money in the Google Pay app. It is linked to your bank account.
Can I add multiple bank accounts to Google Pay?
Ans: Yes. You can add multiple bank accounts to the Google Pay app. Each account gets its own UPI id as well as UPI PIN.
What are the banks that support Google Pay?
Ans: The Pay app works with banks who have registered with the NPCI (National Payments Corporation of India) over the UPI platform. It has around 55 banks including SBI, HDFC Bank, ICICI Bank, and Axis Bank, among others.
Does Google Pay require Aadhaar?
Ans: No. The app does not require your Aadhaar data and there is no support for Aadhaar-based verification.
Do you need a bank account and phone number to use Pay?Ans: Yes, it is mandatory to have an active bank account and working phone number to use Google Pay.
What is Google PIN and UPI PIN? What is the difference between the two?Ans: Google PIN is used to lock and unlock the Google app and the UPI PIN is used as a transaction password.
Does Google Pay levy any fee for transactions?Ans: No. You can use Google Pay app for free and there are no fees for transactions.
Can you delete transaction history from the Google Pay app?Ans: No. You cannot delete transaction history from the app.In case of any issues with your Google Pay transactions, you can contact the support team via chat or phone call.