If you're looking to start a warehouse business, you're likely aware of the potential for growth and profitability in this industry. However, starting a warehouse business can be challenging without proper planning and execution. In this article, we will provide a step-by-step guide on how to start a warehouse business.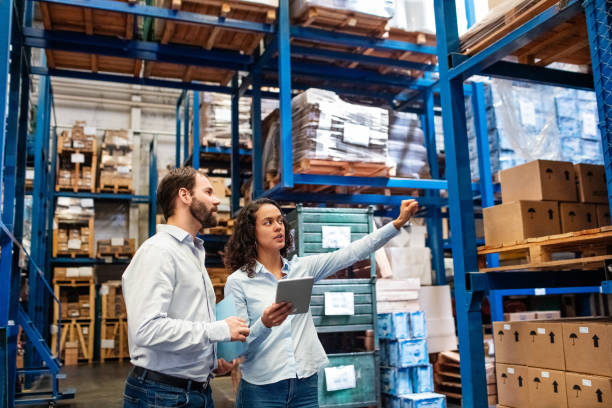 Step 1: Research and Planning
Before starting a warehouse business, you need to do your research and planning. This includes researching the market, determining your target audience, and developing a business plan that outlines your goals, strategies, and financial projections.
Step 2: Choose a Location
Choosing the right location is crucial when starting a warehouse business. Consider factors such as proximity to transportation routes, access to labor, and availability of real estate. You'll also need to ensure that the location meets zoning and safety requirements.
Step 3: Acquire Equipment and Supplies
Once you have chosen your location, you need to acquire equipment and supplies. This includes items such as forklifts, pallet jacks, shelving, and packing materials. Consider purchasing used equipment to save money, but ensure that it is in good working condition.
Step 4: Hire Employees
Your warehouse business will need a team of employees to manage day-to-day operations. Consider hiring a warehouse manager, forklift operators, and packers. Ensure that all employees receive proper training and follow safety protocols.
Step 5: Develop Processes and Procedures
Developing processes and procedures is essential for running a successful warehouse business. This includes procedures for receiving and storing inventory, picking and packing orders, and shipping products. Ensure that all processes are clearly defined and documented.
Step 6: Implement Inventory Management System
An inventory management system is critical for tracking inventory levels, orders, and shipments. Consider implementing a barcode or RFID system to improve accuracy and efficiency. Ensure that the system integrates with your other business processes and software.
Step 7: Market Your Business
Marketing your warehouse business is crucial for attracting customers and growing your business. Consider attending trade shows, networking with other businesses, and leveraging social media to promote your services. Provide excellent customer service to ensure that customers return and refer others to your business.
Conclusion
Starting a warehouse business can be challenging, but with proper planning and execution, it can be a profitable venture. Research and planning are critical, followed by choosing the right location, acquiring equipment and supplies, hiring employees, developing processes and procedures, implementing an inventory management system, and marketing your business. By following these steps, you can start a successful warehouse business that meets the needs of your customers and grows your bottom line.