No KYC Crypto Exchange:
When it comes to the matters of banking, exchanges, money transactions; the process of KYC might seem unpleasant hurdle or quite hassle full for some or cumbersome and what not !
But what if I say their exists another exchange since 2015,which allows seamless movement of currency and also without the need of KYC verification, hence No KYC Crypto Exchange is gaining popularity . Now before plunging deeply into the topic let me make you well acquainted with the terms, KYC and Crypto currency.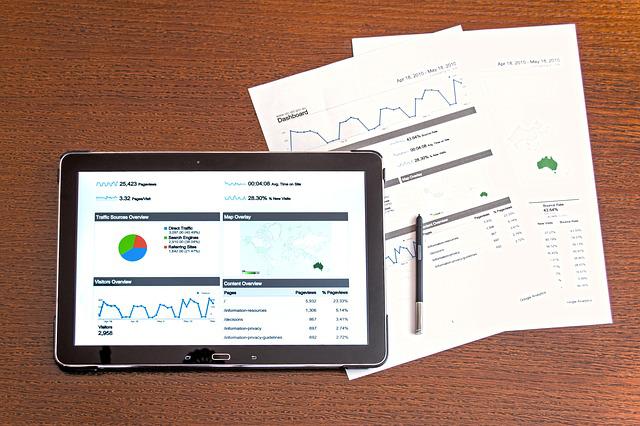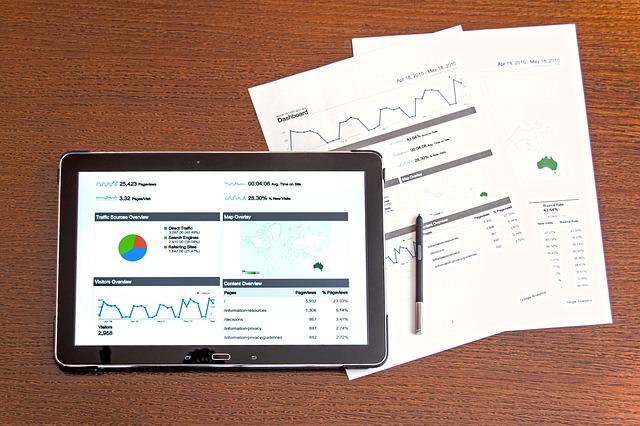 KYC ( Know Your Customer Standard)
It is a very important set of process that is mandatory in banks or other financial institutions , which is inevitable if someone wants to create an account in that particular bank.
Basically it is a set of processes in any Bank or financial institutions that deals into identifying the originality of the customer's identity ,the legality of their organization ,job or organization in which they deal into , the nature of their activity, the legality of the source of their funds etc.
And these all processes are done with the purpose of ensuring to protect that very financial institutions or bank against fraud, money laundering, cheat, insolvency or terrorist financing.
What is Crypto currency?
Created using encryption algorithms, it is a digital form of currency, an alternative form of digital payment system. Cryptocurrency or crypto is any form of currency which exists digitally/virtually, and utilizes cryptography to secure transactions, and the transactions are recorded in public ledger. Rather than physical transfer of money, it happens as digital entries to an online database that determines specific transactions. It is so named because of its usage of encryption for transaction verification.
Bitcoin was the first the Cyptocurrency, created by Satoshi Nakamoto, that came in 2009, and is still the best one. Other examples are Ethereum, Litecoin, and Ripple etc.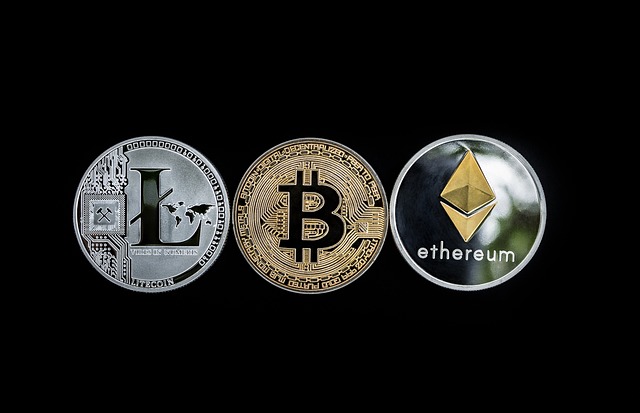 Their transactions do not rely on banks verifications, neither involves any KYC verification. There is no central issuing or regulating authority to serve as a watchdog for crypto transactions. Rather it is administered by a distributed public ledger, called Blockchain, which contains record of all transactions, done by currency holders.
No KYC Crypto Exchanges:
As, of now we have realized the necessity of KYC process before conducting any transactions, because it dispenses vital tasks like observing transactions legality, avoid criminal activities related to money, defending terrorist financing etc. Irrespective of providing so many safety measures to its Users, the KYC is much avoided by them.
Reasons include Maybe they do not want to share their personal information to someone else, hide the money from creditors/ workers or with the purpose of keeping credentials concealed from authorities. This paves way for a demand of No KYC Crypto Exchanges.
No KYC Crypto Exchange means where the identity of the users are not verified. Exchanges like this also provide the same security and reliability as regular trading platforms.
Let us look at some best No KYC Crypto Exchanges.
Best Crypto exchanges in UK:
| | | | |
| --- | --- | --- | --- |
| Name | Volume (24h) | Trading Fees | Supports |
| Binance 1 | $55,484,617,900 28.46% | 0.02% — 0.04% | ios |
| OKX 2 | $17,500,646,629 5.86% | 0.02% | ios and Android |
| Coin Tiger 3 | $10,870,990,474 37.91% | 0% | ios and Android |
| Bybit 4 | $9,085,235,720 21.97% | -0.025% — 0.075% | ios and Android |
Bybit: Well known derivative exchanges, founded in 2018, in Singapore. Have more than 1.2 million users. One-click coin swaps ,easy to use interface ,unlimited withdrawals ,security system ,advanced order types, ideal margin trading certainly makes preferable for trading here. It has no withdrawal limit, and supports different language
. Supports USDT perpetual and inverse perpetual contracts
.It offers trade in BTC/USD, ETH/USD, XRP/USD, and EOS/USD
Binance:
One of the best crypto exchanges, formerly based in China later shifted to Malta, supports all Altcoins, allows trading anonymously. They have more than 6 million users. Mostly preferred by users for its lower fee rate as compared to other exchanges.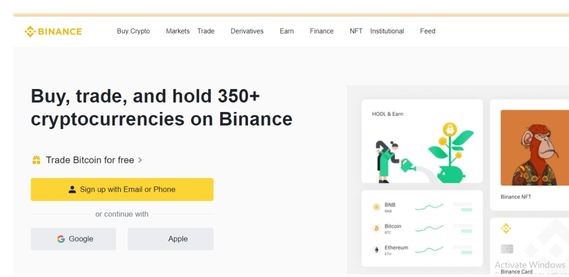 Here one can do withdrawals of up to 2 BTC every day. The withdrawal limits with KYC is 100 BTC per 24 hour and without KYC it is 0.06 BTC per 24 hour. The payments are mostly done either by bank transfers or credit cards or by crypto deposits.
OKX: An international crypto exchange with low fees. It is a Seychelles based exchange founded in 2017, but not available in US. Offers high yield in cases of staking or saving features. As per CoinMarketCap, it is 18th largest crypto currency exchange in world. Supports over 300 currencies like Bitcoin, Terra, Ethereum, polygon etc.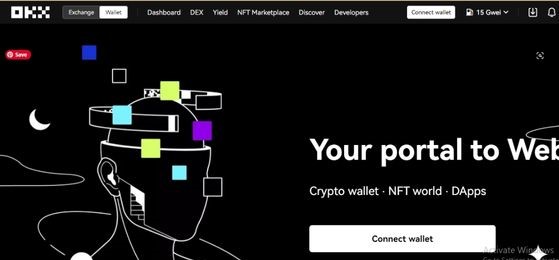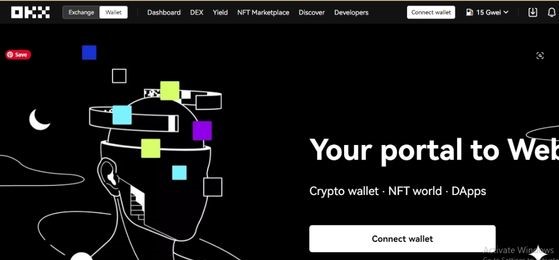 It offers De-Fi services to stake one's currency and borrow using crypto as collateral. Easy to buy using card, bank account or digital wallet. Provides with opportunity to earn more than 100% annual interest rate while staking certain crypto currencies. Supports margin borrowing, currency backed loans, mining pools, earning currencies using staking and saving. It has its own block chain called the OKExChain.
CoinTiger: A Singapore based crypto exchange, it is 2nd on the list of Economic Freedom of the World Index, having a score of 88.8.Supprots more than one language, including English. Offers spot trading both advanced and basic, they have token of their own namely, the Tigercash (TCH) ,Offers availability on both Google Play and Apple stores, provides security through its two-factor authentication(2FA).
Having low trading fees as compared to other trading platforms. It has withdrawal fees of 0.0005 BTC which is also lower. It is an entry-level exchange as it allows fiat deposition, making the exchange friendly towards new crypto investors. Deposits can be made using bank transfers and credit cards .The payment here can be only done from crypto to crypto. Daily withdrawal limits is 2BTC if unverified and 10BTC if verified.
Best Crypto exchanges in India:
| | | | |
| --- | --- | --- | --- |
| Name | Volume (24hr) | Trading fees | Supports |
| OKX | $17,500,646,629 | 0.02% | ios and Android |
| PrimeXBT | $145,756,825 | 0.05% | ios and Android |
| CoinDCX | $ 6,422,219,176.87 | 0.1% | ios and Android |
| CoinEx | $24,982,219 | 0.20% | ios and Android |
| BitMax | $90,040,770.29 | 0.1% | ios and Android |
| WazirX | $2,689,959.26 | 0.15% | ios and Android |
| KuCoin | $405,716,654 | 0.1% | ios and Android |
| CoinSwitchKuber | | 0.049% | ios and Android |
Coin DCX:
One of the safest and transparent crypto trading platforms of India. The platform provides wide range of crypto related products and services such as margin trading, futures and lending options , staking and systematic investment plan in cryptocurrencies. It publishes its proof of reserves in public. Here, user make deposit through NEFT, RTGS , IMPS. Provides options for SIP, marginal and future trading along with instant buy and sell features.
In case of margin trading it gives benefits of 10x leverage. 16.25% annual interest on lending currencies. Profit and loss statement available. Ensures strong safety measures with two factor authentication (2FA). Funds are insured by third-party. 15X leverage with future trading. Facilitates faster order execution, limitless trading oppurtunities, arbitrage opportunities .Facility for high cyber security measures such as solid encryption, biometrics and 3FA password protection practices. Best suited for advanced cryptotraders. Minimum investment required is Rs.100/-. 90+ Cryptocoins available.
CoinSwitchKuber:
One of the best exchanges, based in India, launched in 2017. It offers 400 altcoins and tokens to trade even without having an account. Users can buy here Bitcoins using Visa and MasterCard. It offers zero trading fee on all Bitcoin transactions and is best suited for transactions. The minimum required investment is Rs.100/- .Provides a wide range of trading pairs from INR to crypto exchange. It has launched the crypto rupee Index, to determine the performance of Indian money in cryptomarket.
It supports INR as fiat currency , and NEFT ,RTGS,IMPS and P2P as deposit payment method .For boosting returns on crypto investments it provides SIP in Bitcoin .Ensures safety measuring with strong password with 2FA and OTP. Easy to use interface, facility of instant Buy, Sell, Withdrawal. Chargeless withdrawal and deposit. 340+ crypto coins available.
WazirX:
One of the fastest growing cryptocurrency exchanges of India ,established in 2018, with more than 60 lakh users. Offers a wide exchange offers a wide range of coins and tradable pairs at competitive trading fees. Has user friendly interface and advanced trading charts. Allows investment in INR, USD, Bitcoin and P2P transactions.
Has its own digital currency named WRX, can be purchased by INR or Bitcoins, Ethereum .STF or samart token fund helps new investors find expert traders , and lets them manage them their crypto portfolio.Offers more than 450+ tradable cryptocurrencies .Here 95% funds are stored in cold storage. Instant price alert system on WazirXApp. Also comes with superior security feature with multi signature wallet system that adheres to KYC rules. Minimum investment needed Rs100/-.
KuCoin:
Also known as "The people's Exchange". Headquartered in Singapore, is a centralized exchange, established in 2014. This exchange is functional in India. Allows trade over 370 crypto currencies. Although account verification is not mandatory, but investors can get their account verified with just their email-id.Without verification it allows withdrawal of
1BTC / 24 hrs and with verification it is 200 BTC /24 hrs. It offers a Kucoin wallet protected by multilayer encryption. US-investors are prohibited here. It has its own cryptocurrency called KuCoin shares (KCS).KuCoin shareholders receive trading discounts and lower withdrawal fees and receive cryptocurrency dividends on a daily basis, rewards for exchange and exclusive promotions. Investors with no crypto history are not allowed here, because they do not accept any other deposit rather than crypto.
PrimeXBT:
Located in Victoria, Seychelles, founded in 2018. It is functional for Indian investors. A centralized exchanges with no trading and withdrawal limit .Offers trading services in Forex, Leverage, Stocks, Crypto and access to various crypto trading pairs like Ripple, Litecoin, EOS ,ETH and BTC. It also works as a crypto scanner. Is featured by fast sign-up process, High liquidity and leverage, affordable trading fee, low cost margin trading allowed, top currencies like Tether and Ether can be bought swiftly.
Equipped with detailed charting and analysis. But it lacks staking and lending and has few crypto trading pairs. Withdrawal limits of $20,000 every 24 hrs. It is a technologically advanced cryptocurrency exchange that actively allows its users to actively trade more than 30 assets with leverage on their fully powerful trading platform. Allows trading with popular currencies like Bitcoin, Ethereum, and Ripple. Languages allowed English, Korean, Portuguese, Russian, Spanish, and Chinese.
Bitmax :
The founder envisioned it as the "next third generation digital asset trading platform". One of the best crypto exchanges which is Singapore based, established in 2018, with a well built website, without KYC, launched in 2018, offers relatively best offers and features services in the market. It is majorly a Bitcoin based exchange but supports Cardano, DSAH, ETH, and ETH. Easy to use interface and supports great volume.
It has its own native utility token called BitMax Token (BTMX), which can be obtained either through transaction fee mining or through direst trading at BitMax via two currency pair namely BTMX/USDT and BTMX/BTC. It also provides financial products based on digital asset called BitTreasure. The withdrawal limit with 100 BTC/24 hrs with KYC and 2BTC/24hrs without KYC.
Supports more than one language. Utilises 3-level KYC system, employees monitor trading pattern with Artificial Intelligence algorithms. Also offers the special feature called the Turtle Card and the Bunny card that offers the users to make money by predicting the volatility of a certain currency during a given period of time. Here the payments are only accepted from Crypto to Crypto
CoinEx:
Founded in 2017 , headquartered in Hongkong .This no KYC exchange offers spot and margin trading, which is well settled in India. The withdrawal limit with KYC is $1,000,000 every 24 hrs and without KYC it is $10,000 . Offer wide range of altcoins and continuously adding on new projects to go through their vetting process.
Low fees compared to other. All that one needs here to have an account is email-id and can withdraw USD 1m ,but if the account is KYC verified than one can withdraw USD 10,000 .Deposits are free ,but withdrawal is chargeable . Has more than 2 million customers in over 100 countries . Supports 15 languages. It is one of the leading exchanges for Bitcoin cash .
Best Crypto exchanges in USA 2023:
| | | | |
| --- | --- | --- | --- |
| Name | Trading volume | Trading Fees | Supports |
| Coinbase | $2,159,904,741.95 | 2% | ios and Android |
| Binance (US version) | $162,740,470.54 | 0.1% | ios and Android |
| CEX.io | $3,048,035.23 | 0.25% | ios and Android |
| Gemini | $24,452,982.48 | 0.5% | ios and Android |
| Kraken | $49,870,211.72 | 0.16% | ios |
Binance (US) = Headquartered in Palo Alto, California, US. Founded in 2019, currently presided by Brian Shroder. Dedicated US version, popular and widely used exchange in the world. If one is looking for advanced trading options and simple staking, then Binance is a good choice. Have lowest transaction fees. Option for selecting from a collection of 130+ crypto currencies. Basic difference between Binance US and Binance global is the availability of the number of Crypto assets.
Comes up with complex trading tools, limited crypto assets ,which is ideal for pro traders and crypto investors . It is currently unavailable for US traders based in NY. No strict trade limit imposed but allows a progressive deposit and withdrawal limit scheme for US Residents..Has a spot trading Fees of 0.1% and supports the deposits or withdrawals via ACH only.Limited cryptos are supported like USDT, BTC, XRP, BNB, LTC, BCH.
Kraken= USA based exchange founded in 2011. Is one the largest and most popular in America. It offers margins and futures trading with up to 50X for U.S. customers. Using their app,BTC trading can be done .they render numerous services , from account management to OTC desk and much more. Offers more than 50 crypto currency.
And provides round the clock live chat customer support. Without KYC the withdrawal limit is $5,000 USD/24hrs and with KYC it is $100, 00, 0 USD/24hrs. Supports USD deposits and withdrawals .The Kraken platform can be accessed via web. It is for experienced traders offers complex trading service like margin trading.
CoinBase = It is most preferred of all because it makes trading crypto easy and also offers strong security. Founded in 2014, based in San-Francisco, is a good choice for both newcomers and professionals. Here users can swap between simple crypto brokerage interface or feature-rich coin base Pro interface ideal for complex trading requirements.
The interface can be accessed using Smartphone apps or web interface. It has strong security base. Funds held here is FDIC insured. Here the payment can be fulfilled using bank account, USD wallet, debit/credit card, ACH transfer, Wire transfer and crypto conversion. It supports 39+ currencies except Tether.
Gemini= It is NewYork based centralized exchange, launched in 2014 by Winklevoss brothers , which is available in 50 U.S states over 60 countries. Has 120+ currencies and 21 crypto-crypto trading pairs. Suitable for both beginners and advanced traders. Its core products include Gemini Active trader, Gemini earn, Gemini Exchange, Gemini wallet, Gemini Mobile  ,Gemini clearing, Gemini Dollar and Gemini Custody.
With Gemini, traders and investors can buy ,sell, 100 cryptocurrencies like BTC,ETH,GUSD,ADA etc. All deposits made here are FDIC insured .Operates on maker/taker fees that begins at 0.25% .Offers 26 USD trading pairs which include BTC, ETH,LTC,BCH etc.  It supports USD,HKD,CAD,AUD..It restricts amount of currencies that can be purchased with credit or debit card to $500/day,but is liberal with trading limits. Currently there are 105 coins and 133 trading pairs on it.
CEX.io = Founded in 2013, headquartered in London, to support global financing inclusion through adoption of cryptocurrency and Blockchain technology. Only supports the English language. It offers major crypto assets such as Bitcoin, Ethereum, Ripple etc and also small cap assets such as Matic, Ontology and Cosmos. It offers two different platforms for trading, one for beginners and one for professionals.
Withdrawal limit for a verified account is $1000. Here the trading occurs on a maker-taker model with fees ranging between 0.16 and 0.25%. It supports USD, EUR, GBP, and RUB. Allows deposition and withdrawals via ACH transfers and SWIFT. Offers wide range of crypto assets and strong liquidity for BTC, ETH, Ripple, DASH, LINK and Litecoin.
Conclusion
Although it is easy to have an account like this but, there will be certain transaction limits; also a limit may be imposed on deposition and on withdrawal amount, because these kinds of exchanges are at high risk. The disadvantage lies in the fact that the exchange lacks transparency. Though address of the headquarters is provided on the websites, but there isn't any information regarding the team behind the exchange. This lowers the credibility of these platforms.