Best ways to Invest $20000 Dollar:
Investing $20k is serious matter, but We have great ideas and methods for you to try to maximize your investment to its fullest potential.
Invest with a robo-advisor:
Investing your $20000 with a robo-advisor is a great option, as you will be invested in the stock market in a broadly diversified way.
A robo-advisor is like a financial advisor, but instead of an individual making investments for you, a company like Betterment creates a series of algorithms to choose, diversify, and adjust your investments over time, all based on your financial resources, tolerance for risk, and investment timeline.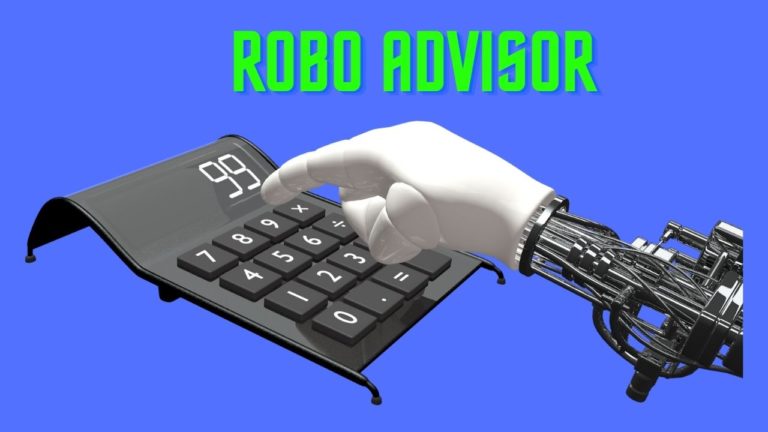 You can choose a regular, taxable investment account or set up an IRA. You may set up and maxing out either a Roth or Traditional IRA, and then use the rest for a taxable investment account.
Currently, you can contribute up to $5,500 per year to an IRA, unless you're older and meet catch-up qualifications.
Vanguard Digital Advisor®
For investors who can meet the $3,000 minimum investment criteria , Vanguard Digital Advisor® is a good option. You need to answer some standard questions to determine your current income situation, retirement goals, and risk tolerance, then the robo-advisor takes over and builds you a portfolio of low-cost Vanguard ETFs®.
You'll get user-friendly, visually-good looking graphics which show you exactly what you need to do to meet your savings goals.Also, the target annual net advisor fee of about 0.15% of your Digital Advisor balance is a big selling point for investors. you're paying just $4.50 a year per $3,000 invested – making this a super low-cost option all around.
Betterment
Betterment has an easy-to-use platform and a very low fee structure, meant to help beginners get started investing. Plus, they have no minimum starting balance, meaning if you're not willing to invest the full $20,000, you can start with a much lower amount and scale up from there.
M1 Finance:
M1 Finance is another good option. Most robo-advisors dont allow you to select individual stocks to add to your portfolio, but with M1 you can.
It means you can rely on their expertise to create the bulk of your portfolio, but you can also add in your own preferred stocks on top of that. Plus, they charge no commissions and have no minimum starting balance.
Wealthfront
Wealthfront automatically invests your money into low-cost index funds, which reduces your risk while bringing maximum earnings. You'll pay only an 0.25% annual advisory fee for the service, and Wealthfront uses a strategy called Tax-Loss Harvesting to lower your tax burden.
Once you're set up, you'll also get the benefit of Wealthfront's insights, which shows you how much you can expect to make in the years to come. You also have the flexibility to edit your portfolio with ETFs of your choosing. Or, you can invest by industry, such as healthcare, tech, or socially responsible companies.
Invest with a broker
While many folks prefer hands-off investing with robo-advisors, there are plenty who like to invest on their own. Brokers can help you do that. Before online brokerages came onto the scene, folks used to pay hefty fees to a broker who would make trades on their behalf. That's quickly becoming a thing of the past.
For a fraction of the cost of traditional brokers, online brokers can help you educate yourself about the stock market and invest your money quickly and easily.
Robinhood
Robinhood offers free trades and an easy-to-use app for making them. All you need to do is type in the ticker symbol of the stock you want to buy and you're just a few taps away from owning it. You can also find a huge array of ETFs on Robinhood. And with a $20,000 investment, you'd be able to build a well-diversified portfolio incredibly fast.
Advertiser Disclosure – This advertisement contains information and materials provided by Robinhood Financial LLC and its affiliates ("Robinhood") and MoneyUnder30, a third party not affiliated with Robinhood. All investments involve risk and the past performance of a security, or financial product does not guarantee future results or returns. Securities offered through Robinhood Financial LLC and Robinhood Securities LLC, which are members of FINRA and SIPC. MoneyUnder30 is not a member of FINRA or SIPC."
ETRADE

ETRADE is another option for an online brokerage, offers trades for free. you can buy online US-listed stocks, options, and, ETFs for a $0 commission.
But it's not just the low-cost trading that won me over. ETRADE offers many educational resources that actually explain complicated investing well.
TD Ameritrade
TD Ameritrade doesn't require a minimum investment to open account. They provide some of the most robust educational tools on the market, making it easy for beginners and experienced investors alike to start investing.
With their web platform, you can have access to independent third-party research and planning tools to understand the investing world. you can get latest news and find trading insights from Twitter.
Public
Public is one of the most Millennial-friendly stock investing apps out there right now. They bring a social aspect to investing, allowing users to converse with other investors and get a sense of what's happening in the world of stocks.
Plus, Public offers fractional shares of thousands of stocks and ETFs, all with no commission fees or minimums required. Public will also help you discover which investments align with your personal goals, offering "safety labels" that provide information about risky stocks.
Pay off debt
one of the best investments you can make is paying off your debt, most notably your credit cards. If you don't have credit cards, pay off any other kind of debt you have.
Think about it this way. The money you'll end up saving on interest by having no debt is going to far exceed any return you'll find in the investment market today. That includes real estate, stocks, fine art, or anything else.
The math on this is simple, too. Say you have a credit card with a 15% interest rate. If you pay that loan off, you're effectively earning 15%. And that's a quick return that doesn't come with any research or speculation, as there may be with stocks or real estate.
And it might even be worse than that. Say you have a personal loan at 25% (yes, this happens). If you only pay the minimum payment on that each month, it'll end up costing you a massive amount of money. Money you could have otherwise re-invested.
If you're deep in debt and have money to invest, now is the time to cut up your credit cards, stop using them, and focus on paying your debt down. And that $20k will certainly make a dent.
Do a 401(k) swap
Since that money typically comes from your paycheck or bonus, you can increase the contribution amount significantly (usually up to 75% of your salary) until you have contributed $20,000 – using the cash you have on hand to replace the lost income.
How a 401(k) swap works
Suppose you make $40,000 per year and you're putting 5% into your 401(k) right now. Not including any employer match, that's about $2,000 per year. Now let's say you come into $20,000 that you want to invest.
You could put that $20,000 in a liquid, high-yield savings account and then increase your 401(k) contribution, so it wouldn't feel like you were living off of any less.
So instead of a 5% contribution, change it to 50% . After a year, you'll not only have invested $20,000 in a 401(k), but there's another huge benefit: you've just reduced your taxable income by 50%. A 401(k) is pre-tax money, so anything that you get in your paycheck after your 401(k) contributions is considered your taxable income.
This means that, in the government's eyes, you've only made $20,000 in one year, not $40,000. You'll pay fewer taxes in most cases, so it's a win-win.
If don't have a 401(k) and you want to start saving for your future, I'm gonna recommend blooom, a robo-advisor that specializes in managing your 401(k). Choose a risk tolerance, and blooom will make recommendations for you based on your age, income, and other factors.
Get started with blooom and get $15 off your first year of blooom with code BLMSMART.
Invest in You or Your Children's Future
When you are younger, saving for retirement is not something that you think about. But, it's something that we all should be investing in as soon as possible . If you have $20,000 to put somewhere, you could put it into the 401(k) that you have with your employer or open up a Roth IRA where you can begin investing money yourself.
Of course, it doesn't have to stop at your future. If you have children who you want to be covered in the future, you may consider making investments into their future by actions like purchasing a life insurance policy, opening up a savings account for them, or even turning to helpful investment apps like Acorns to start saving money here and there on top of your initial investment.
No matter where you are in your financial journey, now is always the right time to begin investing in your future and ensuring your financial security later on in life.
Invest in an ETF, Index Fund, or Mutual Fund
The stock market offers good potential investment opportunities. However, not everyone is confident enough to learn about the market, do the research, and buy individual stocks that they will have to trade later on. Fortunately, if you're not ok with this process, you don't have to. Instead, look to solutions like exchange-traded funds (ETF), index funds, and mutual funds.
What Is an ETF?
ETFs are a portfolio of many stock picks that are traded in shares and allow to diversify your investment portfolio with ease.
What Is an Index Fund?
An index fund comes with more structure, often following a financial index like the S&P 500 to help you invest in the most successful aspects of that index while still giving you the opportunity to diversify your portfolio.
What Is a Mutual Fund?
A mutual fund is designed to help you invest your money in a pool of securities like stocks and bonds, giving you wider coverage for your portfolio.
If you're not yet ready to invest in individual securities, consider instruments like an ETF, index fund, mutual fund.
Put $20000 dollars in a savings account
The reason we recommend only putting a minority share of your money in a high-yield savings account is because the return on investment is low. If you really know that you'll need the money in a very short period of time, you should feel comfortable going over that 50% mark.
Some high-yield savings accounts do give you a 1% annual percentage yield (or higher), which is awesome… for a savings account. You're better off, however, putting your money in the stock market, taking on a little more risk for a higher potential reward.
The other thing to consider is that you can invest your money with a robo-advisor in a super-conservative way. This is by no means going to give me the 6%+ return I'm expecting from my stocks, but I'm hoping it'll do better than a typical savings account, while also keeping my money liquid, meaning I can take it out of the account whenever I need.
Try out peer-to-peer lending
Peer-to-peer lending is a way of loaning money to someone else who needs it. This could be for anything such as a business idea, student loans,just paying down credit card debt.
The benefit to peer-to-peer lending (or P2P lending) is that your returns might be much higher than if you were to invest in stocks or bonds. The risk, however, is much greater, as many people won't pay the loan back on time or won't pay it back at all.
If you're going to look into peer-to-peer lending as an option for investing part of your $20,000, be sure to do as lot of research.
Here you can read the review of two of my favorite peer-to-peer lenders, LendingClub Bank and Prosper. Before diving into P2P lending, make sure to do your research, because the risk is considerable. Also, check out this article comparing LendingClub and Prosper to find out which is right for you. If you do want to get started, click here to invest with Lending Club and here to invest with Prosper.
Start your own business
I want to emphasize that starting a business is extremely risky. If you put 100% of your $20,000 into starting a business, there's a strong chance it'll fail and you'll lose everything.
Now that being said, starting a business can be incredibly lucrative (and fun). You just really have to know what you're doing.
This all starts with a solid business plan. If you don't have a comprehensive business plan, don't even bother thinking of starting a business.
You also have to dedicate a lot of time and energy to that business. Expect to work many more hours than you would as a regular employee.
Some of the key information of a business plan you'll need to think through are:
Business Summary – What is the purpose of your business and what problem are you trying to solve?
Company Description – What does your company do?
Market Analysis – What research have you done to prove there is a viable market for this business ?
Competitive Analysis – Who are your competitors and what are barriers to entry?
Description of Management and Organization – Who is going to run the company and what is the management structure?
Breakdown of Your Products and Services – What do you sell and how will you price it?
Marketing Plan – How will you market your products and services?
Sales Strategy – How will you get your products and services into the market to sell?

The payoff of starting a business can be great. If you find something that there's a market for, and you know how to operate a business the right way, you could end up doing exactly what you love and making great money from it.
Pay for an education
Nobody can take your education is the universal truth .
You may lose all of your money in the stock market. Your business might fail. But if you have a strong education and a degree,they are going to stay with you for life.
If you don't have a degree, consider getting one in something you really enjoy and see if it develops some skills for you. If you already have a college degree, consider an even higher one, say a master's or a PhD.
If that's still not for you, there's always the option of paying for your child's education. If you haven't started a college savings account for your children, now might be the time.
A 529 savings account is an excellent choice for college savings, and there are a ton of benefits to having one. In fact, I just opened one up for my son who was born earlier this year.
While $20,000 isn't going to cover the full cost of a degree in most cases, it'll at least get you started.
Low-cost (some are free) education options
If you do not looking to invest your $20,000 in formal education, you can invest some of it (or even none of it) to upskill yourself and use the rest for something else on this list.
Udemy
Udemy is a good place place to start. They re a marketplace of thousands of online courses. They almost always have a sale offer, and you can get really good classes for under $15. You can search by topic, then by popularity to see which ones are popular and selling. You can also preview the course syllabus before you buy it so you know exactly what to expect.
Coursera
Coursera is another option if you are looking for more formal or business skills. For example, if you want to learn business operations, you can do a Coursera course. All courses are partnered with a major university or company, and they're all self-paced.
They have recommended times that you can take to finish, but you can take as little or as long as you'd like. Access to a course ranges from about $40 to $80 per month, and you keep paying the fee until you cancel or finish that course.
Khan Academy

If you're looking for an great free option, check Khan Academy. This company has a great backstory – Salman Khan was a lawyer before he decided he wanted to create videos to help people learn somewhat complex topics, such as personal finance.
That grew into a full-scale nonprofit organization that now partners with Bank of America. They have all kinds of topics, including topics for kids, and most of the content is step-by-step explainer videos. They also have an easy to use app.
Invest Into Products to make a Passive Income Stream
Most investments provide passive income, but very few are they ones that we put work into. But while hard work is often needed to establish passive income streams, once they're developed, it's only a matter of marketing them and money flows in consistently. If you're interested in creating passive income streams to support your main income, how can you get started?
Some good passive income ideas that almost anyone can set up for themselves include:
Writing and self-publishing your own e-books
Creating online courses on your favorite topics
Making graphic design artwork for a print-on-demand website
Creating printables like calendars or journals
Making your own apps
starting a blog
Starting a vlog
Selling music or videos
Although many of these ideas are highly creative and rely on you developing a strong reputation as a creator, this can be a good way for some guys to create something of their own and make recurring income as a result of their efforts. You may even want to turn these passive income products into offerings for a full-time business of your very own.
Invest $20000 dollar Summary:
Diversification is key, especially with this kind of money. you don't need to put all your eggs in one basket unless you really know what you're doing.
The exception to this might be investing with a robo-advisor or paying off your debt. I would be ok investing $20k with a robo-advisor, knowing that investment is going to be well-diversified.
Don't undermine the value of any education or the thrill of starting your own business. But be sure to know the risks involved.
Whatever you do – do something. Indecision is not a winning game in the financial world.