Buy bitcoin with minimum fees
You can buy bitcoin using a credit card at Coinbase but a lot of money as fees. Even a bank transfer fee is around 1.49% in fees but the fee for using a credit/debit card is 3.99%. Some might suggest Local Bitcoins but the price of bitcoin is higher there and there are exchanges that have cheaper fees.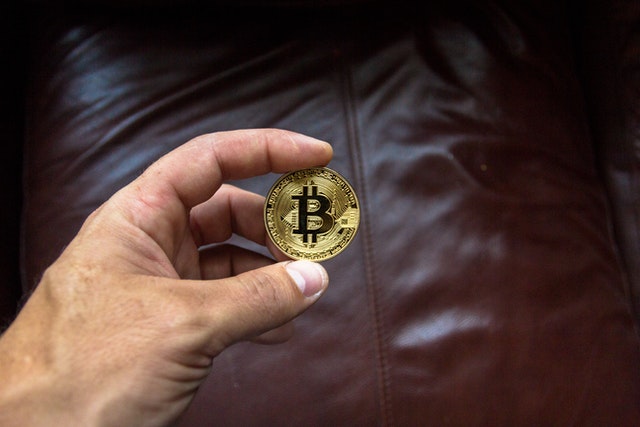 How to buy bitcoin with zero fees?
Local Bitcoins does offer more anonymity because trades are P2P, however, people will charge you a big markup. If you want true privacy then Monero is the cryptocurrency that you're after.
How to buy bitcoin with credit card?
If you ware interested in paying less fees and you are trading in USD, AUD or NZD then use Independent Reserve. The fees start at 0.5% and will cost cheaper because there are volume discounts. You can also buy ethereum there and it's a good place to sell any bitcoin cash if you have any. They're adding more altcoins later this year. You can fund your exchange account via electronic bank transfer (net banking) or you can use Poli Payments which are faster ($3.30 fee though).
If you are interested in altcoins such as monero, litecoin, ripple etc then use an exchange such as Bitfinex, Poloniex or Kraken. Bitfinex has the cheapest fees at 0.20%. Poloniex is 0.25% and Kraken is 0.26%.
You don't have to fully verify yourself when using those exchanges unless you're trading over a certain amount. You can fund those accounts with bitcoin that you bought from another exchange.
Kraken is popular with European traders and if you are funding your account with Euros then maybe try Kraken.
Also, if you start trading large amounts then buy a hardware wallet such as a Ledger Nano S, Keepkey or Trezor. It'll help keep your investment safe from hackers.. On software wallets, check out Mycelium and Electrum.
How to buy bitcoin with credit card without verification?
Make sure you write down your "seed" when you setup a wallet. Do not write it on your computer and store it there because you're asking to have your funds stolen. Write it on paper and hide it somewhere safe. Do not let anyone else see this seed. they can steal your funds. use seed to recover your funds if your phone, computer or hardware wallet get lost or stolen.
Do not trade bitcoins and other cryptocurrencies using Paypal. you will invite the risk of being scammed if someone has access to your paypal.
Also be very careful while downloading lots of random apps and plugins on your smartphone and computer. There are plenty of fishy apps designed to steal your cryptocurrency from you.
How Can I Buy Bitcoin with minimum fees?
If you're looking to buy bitcoin, follow these steps to start
Pick an exchange and wallet provider: pick a place to buy and store your bitcoin. The easiest and fastest way to start is to choose an exchange that also offers secure bitcoin storage.
Open an account: After selecting favorite exchange, you will need to open an account and supply basic personal information. Some decentralized exchanges don't require an account, but you'll need an existing wallet and more technical know-how to use this type of exchange.
Fund your account: If you choose a provider that allows you to deposit fiat current (USD, EUR, GBP, etc.), you'll need to fund your account before you can make an order. You may be able to buy right away with a debit or credit card, but beware of extra fees.
Place an order: Now it's time for the final moment. Place your order and wait for it to fully execute. Because blockchain processing takes some time, your purchase may not be instant. There are many factors that can lead this to take anywhere from a few minutes to over an hour to complete.
Important factors to know before bitcoin purchase
We recommend that you setup two tiered authentication 2FA features to keep your exchange accounts safe too. Google Authenticator is really good to use. When you set it up then make sure you write down the key and keep it safe otherwise you'll be in a really messy situation if you lose your phone or it breaks or something.
It's also better than using your phone number as a 2FA method . This is due to numerous instances of people having their SIM cloned . Crooks empty their exchange accounts using someone's phone provider to make account changes. This ultimately ends up with someone having their exchange account hacked too.