Orlando is a city in Orange County, Florida. Orlando is one of the most-visited cities in the world primarily due to tourism, major events, and convention traffic. Orlando is best known for Disney World and Universal. The Fantasy world offers many opportunities to boost your economy.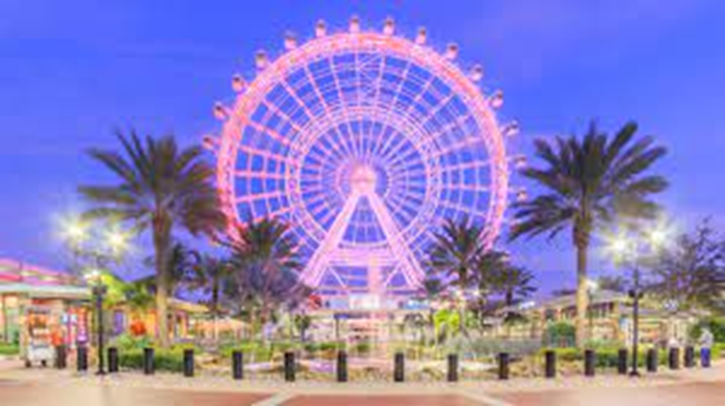 The various things which can be done in order to make money are:
Arts and Culture: Orlando has a thriving arts and cultural scene. The city is also home to the Orlando Museum of Art, Orlando Ballet, Orlando Philharmonic Orchestra, and other cultural institutions. It hosts many shows through which you can take a step ahead. Orlando is often referred to as the "Theme Park Capital of the World" due to its collection of world-renowned amusement parks. Major attractions include Walt Disney World Resort, Universal Orlando Resort, SeaWorld Orlando, and LEGOLAND Florida Resort. These parks offer a wide range of entertainment options and attract millions of visitors each year by providing many chances to make money.
Tourist-related services: As a popular tourist destination, Orlando offers opportunities to provide services to visitors. You could become a tour guide, start a transportation service, offer photography services at popular attractions, or even operate a food truck near tourist hotspots. The tourism industry is a significant contributor to Orlando's economy. In addition to theme parks, the city boasts other popular attractions such as the Orlando Eye, Madame Tussauds Orlando, Gatorland, Kennedy Space Center Visitor Complex, and the Orlando Science Center.
Event planning: Orlando hosts numerous events throughout the year, including conferences, conventions, and festivals. Consider starting an event planning business to organize and coordinate these events, this is an easy and cost-effective way to boost up your economy.
Convention Center: The Orange County Convention Center, one of the largest convention centers in the United States, is located in Orlando. It hosts a variety of events, trade shows, conferences, and exhibitions throughout the year, attracting business travelers from around the world. Good time jobs are available during the exhibitions and conferences.
Sports: Orlando is home to several professional sports teams, including the Orlando Magic (NBA), Orlando City SC (MLS), and Orlando Pride (NWSL). The city also hosts various sporting events and tournaments. Sport is an emerging field in making income so if you have the talent and perseverance this is the best you can do.
Education: Orlando has a strong presence in higher education with institutions like the University of Central Florida (UCF), one of the country's largest universities. Additionally, there are several colleges and technical schools in the area. Employment as a teacher is a very prestigious job, if you have great knowledge just explore it.
Business and Technology: Orlando has been attracting businesses in sectors such as aerospace, defense, simulation, and technology. The Central Florida Research Park, located adjacent to UCF, is a hub for research and development activities.
Entrepreneurship: Consider starting your own business in Orlando. Identify gaps in the market and develop a business plan. Conduct market research, secure funding, and launch your venture. The tourism industry, in particular, offers numerous opportunities for entrepreneurs.
Orlando offers a diverse range of opportunities who are willing and have the potential so just grab the opportunity and make your dreams come true.