The first question that arises is what is CNC Plasma Table?
The CNC plasma table is one of the most efficient and versatile tools for steel plates and pipe cutting, even on thicker materials. It allows for customization and creativity, enabling you to bring your artistic vision to life.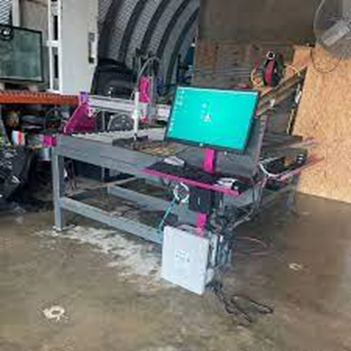 The CNC plasma table is nowadays in great use and is increasing profit tremendously. This can be used in economic growth by using this CNC Plasma Table with precision and accuracy.
If you are someone who is looking for this as an income generator, the following skills are required for a better income in this field:
Metal Fabrication: One should have a great knowledge of metal fabrication to work in this field. This includes knowing how to cut, bend, and shape metal and understanding the properties of different metals and how to work with them.
CAD Design: One should know how to build 2D and 3D designs with CAD software.
CNC Programming: To control a plasma table, one needs to be proficient in CNC software. This includes understanding how to import designs and set cutting parameters.
Creative Problem-Solving: Creativity is the key skill required to make money in this field. Creative thinking and problem-solving enhance the work more precisely.
One can make money if one pursues the above skills and use them in the following works which are the needs of daily purpose: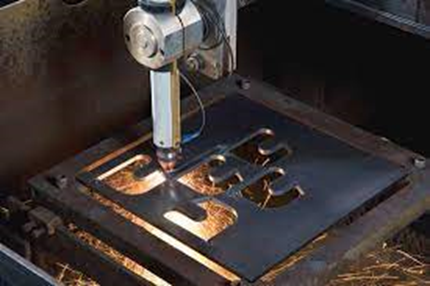 CNC plasma table is great for creating decorative pieces due to its precision and versatility. With a CNC plasma table, you can cut intricate designs and patterns into various materials, including metal, which is commonly used for decorative applications.
CNC machines offer higher precision, and finer details, and are better suited for working with delicate materials used in jewelry making. It provides precise cuts and intricate shapes in various materials, including metals. A plasma table can be used to create unique metal jewelry and accessories. From earrings to necklaces and bracelets, there is a growing demand for handmade metal jewelry. You can sell your products online or at craft fairs and markets.
CUSTOM METAL ART: A CNC plasma table is an excellent choice for creating custom metal art. It allows you to precisely cut intricate designs and shapes out of various metals, giving you the freedom to express your creativity. With the ability to cut intricate designs and shapes, you can create stunning pieces that can be used for decoration or as functional items.
SIGN MAKING:
You can use the plasma table to cut out letters and shapes from metal sheets, which can then be painted or finished to fit the client's specifications. Sign-making is a high-demand business, and you can offer your services to several industries. You can create custom signs for businesses, homes, and other establishments. You can use the plasma table to cut out letters and shapes from metal sheets, which can then be painted or finished to fit the client's specifications
METAL RESTORATION: Metal restoration is a specialized service that involves restoring old and damaged metal pieces to their former glory. You can use the plasma table to cut out replacement parts for antique cars, motorcycles, and other vehicles. Metal restoration requires a high level of skill and expertise, and you can charge