There are a number of successful strategies for horse owners worldwide to generate income.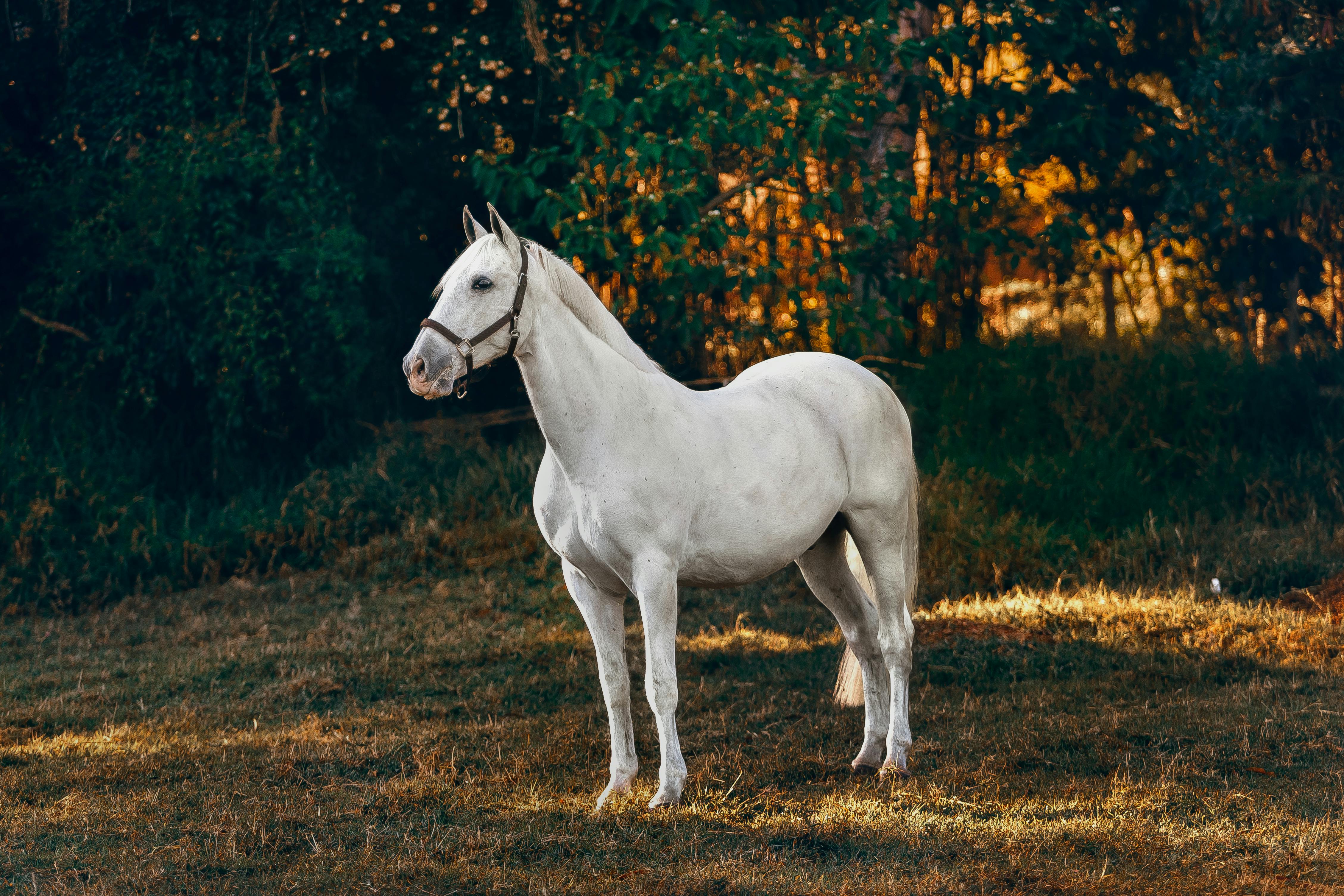 One of the most enjoyable and expensive hobbies is riding horses. Horses need a lot of space, attention, and food, of course.
Additionally, certain horse breeds command a significantly higher price tag than others due to characteristics like their intelligence or appearance.
You might want to cover some of the costs because your horses can be expensive. It does not appear to be simple to make money with horses.
After all, the costs associated with their upkeep and care can quickly rise to several thousand dollars annually.
But you're in luck if you love horses and want to be around them all the time! You can start a great side business using your experiences with horses and save a significant amount
of money if you stick to it.
You might even be able to turn your money-making horse
activities into a full-time job if you have the time and money to put into them.
But keep in mind that horses require a lot of care,
and you'll need a lot of savings to cover the initial fees, upkeep, and other costs.
There are numerous ways to make money with horses that
don't require a lot of time or equipment, whether you want to start a
horse business empire or just make more money.
We've compiled a list to get your horse-related business going.
If you want to enquire more about horses and its equipments and want to purchase them then you must visit Ontario Equestrian .
15 Creative Ways To Make Money From Horses
1. Horses for Boarding in Your Own Stable
Since you already board your horse, why not board other horses as well? Boarding horses in the area can be a simple way to earn some extra cash without putting too much effort into it if you have the space for it.
It is necessary to have on-site amenities like plenty of hay, one or two additional stalls, and a secure setting for the horses to spend time outside.
How to Go About It: If you have extra room, you can let other horse owners use your stable for boarding on a monthly basis.
Grooming, stall cleaning, and blanketing for horses are sometimes included in boarding services because of their extensive facilities. It's possible that other facilities only offer boarding.
Potential for Profit The cost of boarding horses is frequently cited as the most expensive part of owning one.
Finding out how much other stables in your area are charging for the same service is the best way to make money boarding horses.
If you charge a little less than your competitors and get more customers, you'll make more money and even be able to keep customers who come back.
Pros:
Usually cheap to do if you have the space, unless you offer full-care boarding. Can be very profitable if enough money is spent. Can be done almost any time and in any season.
Cons:
If you choose full-care boarding, you will need to already have the space to board multiple horses. You may also need to hire help to keep up with multiple horses.
2. Offering horse riding lessons
It is one of the most well-liked ways to supplement your income while spending time with your pets at the same time.
Lessons help young riders who are just getting started with working and playing with horses gain confidence and improve their riding skills.
How to Proceed Horse owners who provide lessons should prepare their stable and horses for visitors. You want to make sure that every one of your customers has a good experience so that you can build a community of customers who trust you and keep coming back.
Additionally, these experiences will contribute to your business's and your own positive reputation. Keep in mind that the best and most efficient form of advertising is word of mouth!
Make sure you are comfortable working with other riders and communicating with them about what they need to do while on the horse before you start teaching lessons.
Even if you are aware that you are undercharging a small amount, you should establish your prices in advance and adhere to them. Once you get a foothold in the market, you can always raise the price.
Profit Potential Horse riding lessons typically cost between $40 and $75 for approximately one hour. You can self-publicize on social media websites at first.
You might think about making a website or an entire model of a business plan based on the lessons you teach as you go along.
Pros:
Lessons could start out as a side business but grow into a more lucrative job at a relatively low cost. Cons:
Self-promotion to attract more customers is the foundation of success. Variable earnings are possible.
3. Charge for Braiding Services
Horse braiding business Horse enthusiasts who attend shows to provide owners with braiding services have discovered a great way to earn extra cash without paying a lot of money up front. Even though braiding manes and tails doesn't cost much, you can make hundreds of dollars after several clients use your services.
How to Do It If you haven't already, learning how to braid horse manes and tails for competitions is a must. While some shows will require more elaborate braids, others may not require any braids at all.
To get your first few customers, you'll need to promote your services to the right customers.
You can gain clients and travel to nearby horse shows once you demonstrate that you are a trustworthy and reliable addition to the horse grooming team.
Potential Earnings Hair braiding as a side business requires good time management skills. You will need to ensure that you have sufficient time to complete all of the horses' braids for which you have signed up in order to generate a livable profit.
This may mean scheduling your horses for specific time slots and running around during competitions.
Braiders typically charge between $40 and $50 for a mane and about $25 for a tail. Depending on the experience and type of braid, these prices may fluctuate.
More customers will want to use your services if your braids are better and tighter.
Pros:
Ability to work with multiple clients in a single day, relatively simple to learn, and inexpensive in terms of equipment requires perfecting a new skill and scheduling your time so that you can work with as many clients as possible.
Cons :
Profit margins are not particularly high.
4. Rent Your Horse Arena
renting your horse arena If you already have a great place to go horseback riding, you might want to think about renting that space out to other people for a small fee.
When taking their horses to competitions, owners frequently seek a welcoming and secure practice environment.
By exercising their horse in a different arena from time to time, even owners who ride for fun may want to change their surroundings.
How to Start: You can start by informing your friends and family who ride horses that you are offering your stable for a reasonable price for specific time periods.
While others may request the space for several hours, some riders will only require it for an hour.
Your arena will become a destination that customers will want to frequent over and over again if they are able to easily trailer in their horses.
Potential for profit You should establish a fixed hourly rate for riders using your arena based on how much time you want to devote to this pastime.
For a few hours, the majority of horse owners offer their arenas for well under $100. If customers want the arena to be their own, you could charge them more or come up with a plan to meet their needs.
Make sure that any overhead costs, like the cost of electricity or maintaining the arena, are included in your pricing.
Pros:
Doesn't require a lot of time or extra upkeep; an easy way to supplement your income.
Cons:
There isn't much of a profit margin, and the business may fluctuate throughout the year.
5. Exercise Horses
How to Make Money with Horses Despite the fact that it can be hard to find time to ride every day, horses need to be exercised as much as possible. You could offer to exercise other people's horses for a small fee if you have extra time.
How to Perform It If you can ride a horse, you can also exercise it! Because horses frequently require a lengthy walk, when you offer to exercise a horse, you merely offer to ride it for some time.
To exercise a horse, you don't need to know any training tips or commands. All you need is self-assurance and experience working with horses; You might not immediately be familiar with.
Potential for Profit Horse exercisers typically charge between $15 and $40 for each hour.
The price you charge should be determined by how much experience you have as a rider and how confident you are in your ability to exercise the horse appropriately and frequently.
Pros:
A fun way to relax and make money riding horses without the need for additional equipment
Cons:
Requires travel; clients may be difficult to locate
6. Horse Stable Cleaning Services
horse stable cleaning company As a horse owner, you already know how important it is to keep your horse's stable clean and how much time it can take.
How to Clean a Stable: The mats must be removed and rinsed off, waste must be swept up and disposed of, food and water bowls must be cleaned, and sometimes blankets must be washed. The tasks involved in keeping a stable clean are doable by most people.
Potential for profit Some horse owners prefer to hire teenagers to clean their stables for a little bit more than minimum wage, usually between $10 and $15.
You might be able to charge more per hour and negotiate a schedule with the stable owner that works for both of you if you offer specialized services or work with a stable that boarded several horses.
Through a team of trained cleaners, some facilities provide premium cleaning services.
Pros:
Work that is relatively simple and mindless and can be completed at virtually any time. It is easy to find repeat customers who want to use your services frequently.
Cons:
Work absolutely necessitates getting dirty and traveling. There is not a significant profit margin
If you want to enquire more about horses and its equipments and want to purchase them then you must visit LouRi & Co
7. Pasture Care
Horses' pastures should be cleaned frequently, just like stables, to keep weeds from taking over and maintain low grass levels.
How to Perform It Similar to maintaining your house's lawn, pasture care is typically performed once or twice every two weeks. Any machinery you need to complete the job must be transported.
Potential for Profits To get started with pasture care, you'll need a weed eater and lawnmower at the very least.
You should be able to easily earn more than $20 per hour for the pasture work you provide, despite the fact that the initial costs may be high if you do not own these devices.
Pros:
It's easy to find regular clients; the work doesn't take too long; overhead costs can be reduced if you already have the necessary equipment.
Cons:
will require transportation options for all cleaning equipment
8. Offering Transportation Services To Major Events
It is another way to make money with horses, despite the fact that this would require a significant investment.
How to Do It You will need access to a large trailer in order to transport multiple horses simultaneously to an event.
To ensure that the horses are comfortable and can safely reach their destination, the trailer should be cleaned and inspected on a regular basis.
Potential for Profit Since all of the horses' riders will be traveling to the event, transportation costs shouldn't be too high.
Before setting a price, take into account the cost of the trailer as well as the additional effort or gas required to pull the horses. Some transporters may charge per mile or per hour traveled, depending on the show's distance.
Pros:
Very affordable if you already have a trailer that could be used
Requires specific equipment that you may not already have
Cons:
May result in additional trailer and truck wear and tear
9.Horse Tack Cleaner
There are many different ways to make money with horses. Tack cleaner Saddles, bridles, martingales, girths, and breastplates should all be cleaned on a daily basis to extend their lifespan. Try to meet a horse owner you can go riding with or build a good relationship with their dependable tack cleaner if you can.
How to Do It The only things you'll need to complete this job are the right cleaning supplies and knowledge of how to properly clean all tack items.
You can offer your services to almost anyone once you understand and practice the cleaning method.
Profit Potential Tack cleaning can be divided into a number of subcategories based on the equipment that is being cleaned.
While some tack cleaners charge $50 to clean and lubricate a saddle, others charge $100 to thoroughly clean the entire item.
Pros:
Relatively simple to learn and practice. Easy to make a profit after recouping the money spent on cleaning supplies.
Cons:
Can be a time-consuming hobby Requires specific cleaning products
10. Horse Manure Cleanup Service
A horse manure removal business is an option if a pasture or entire stable seems like too much to handle. Instead, you could concentrate on the manure, which makes the most significant difference in horse cleaning.
Obviously, if you start a business that also delivers fertilizer and removes manure, you might be able to dominate that, admittedly unpleasant, market.
How to Perform It Shoveling and removing manure is never a pleasurable activity. However, if you concentrate on that, you might be able to make a substantial profit from all of the horse owners who are sick and tired of doing the dirty work themselves.
Potential for profit Despite its simplicity, the task is one that no one wants to do. If owners want to hire someone else to clean up the manure, it can easily cost more than the minimum wage.
By providing this service to local stables or pastures, teens and young riders can supplement their income. The manure can either be recycled into fertilizer or discarded entirely.
Pros:
Way to make some extra cash that is simple and easy
Cons:
Work that is dirty and necessitates accessibility to transportation
11. Leasing your horse
Letting others use your horse for a few hours at a time to practice riding is a novel and interesting way to make money with horses.
How to Do It Riders who are graduating from one division to the next will be your market for horse leasers.
Leasing your horse is a great way for a rider who has outgrown a pony but does not yet own another horse to get used to the change and earn some extra cash.
Potential for Profits Leasing your horse is one of the easiest ways to cut down on the cost of caring for it.
Before signing a lease agreement, go over the guidelines provided by Equine Legal Solutions.
Pros:
Reduces your horse's maintenance costs, which can be beneficial to both parties. Provides ample exercise and attention for your horse if you are too busy.
Cons:
In the event that the lessee proves to be untrustworthy or problematic, it could put your horse's life and health in jeopardy. Requires extensive research and paperwork.
12. Affiliate Marketing For Products Related To Horses
Horse equipment If you've had horses for a long time,
you probably already know about the various brands of horse equipment that are available.
Partnering with an affiliate program for a brand of horse supplies you
like is a fairly easy way to supplement your income.
How to Do It: The majority of affiliate programs charge a commission. You post a link to the company's website that endorses particular products to earn money.
You get a cut of the sale if someone buys something after using that link
to go to the page for that product.
Potential for Profit The amount of money you can make from affiliate marketing
depends on how many people follow you online.
You could do well to promote your favorite brands if you have a platform
that people use to talk about horses and refer to.
This will not only help spread the word about the brand,
but it could also help new riders figure out which brands are better for them.
Pros:
A method of passive income that does not necessitate a great deal of
effort You will not need to alter your spending patterns or make additional time for it.
Cons:
Because you only make money when there is a purchase, this method is not as profitable as other methods.
13. Make Money From Horses By Offering Horse Tours
Horse-guided hikes and tours are very popular in some of the country's most beautiful areas.
How to Do It Almost anywhere in the world, you and your horse can volunteer to work as "equitours." These vacations on horseback are a type of tourism that is still popular in many places.
Horse-led tours are also popular for local trails that can be reached by horse even without an agency.
Potential for Profit If you organize your tour, you
might be able to pay for the effort of collecting the trip and riding your horse.
Customers of horse tourism agencies typically pay high prices, resulting in higher profits but also significantly longer days.
Pros:
A fun way to be in the country with your horse and meet new people. You can also travel and discover new trails.
Cons:
It might be hard to organize or get started working with agencies;
the possibility of requiring insurance and other overhead costs
14. Horse Photography
Ways to Make Money With Horses If you know how to take photos of horses
and have a good camera, you might do well as a side job.
Photographers of all skill levels will benefit from having an
understanding of the horses and the events that take place during a show.
How to Do It: All you need to do is go to an equestrian show and try to
take some pictures if you know how to use a camera. You'll get better and take better pictures the more time you spend in front of the camera.
You can sell your photographs or offer sessions for riders and their horses once you are confident in your abilities.
Due to the need for a high-quality camera and laptop to edit and send photos,
this hobby may have the highest initial costs.
On the other hand, if you have that equipment,
you stand to earn more money as you develop your skill and expand your clientele.
For their services, some professional equestrian photography agencies will charge up to $750 per day.
Pros:
Fun, hands-off method of continuing to be involved with horses. Possibility to meet new people and establish connections with a large clientele.
Cons:
It is necessary to have knowledge of photography as well as access to equipment.
15. Buy, Sell, And Review Horse Products
Horse business ideas Social media is becoming increasingly prevalent in all aspects of our lives. Fortunately, there is a market there for almost everything, including horse equipment.
How to Do It Instagram influencers, or users with a large following,
can earn extra money by reviewing and promoting various brands' products.
Influencers who promote a product and increase the number of
potential buyers who are interested in it will benefit from the exposure, just like affiliate marketers do.
Potential Profit The more people you follow, the more money you can make.
But even if you don't have a lot of fans right now,
you could start slowly and get more people to look at your products,
especially if you're the only one who does reviews on them.
Even websites that sell horse products can make a little extra money through content marketing. The majority of agencies will offer less than five cents per word.
Pros:
Does not require a lot of additional time or equipment. Can become a fun, passive way to make money and meet people who share your interests.
Cons:
May necessitate a large social media following May necessitate previous experience with content writing or social media marketing
There are numerous ways to start a side business while still being around horses every day,
including providing riding lessons, cleaning services, or other services related to horses.
It's possible for the most dedicated and hardworking individuals to turn their horse hustle into an entire business.
In order to make money with horses, you need to be patient, creative,
and maybe even have some money to start.
However, once you locate your niche, you will begin to reap the benefits! Always pay special attention to the horses you are around and keep yourself organized; they rely on you!
If you want to enquire more about horses and its equipments and want to purchase them then you must visit Ontario Equestrian .