Even if it is difficult, it is possible to make that much money delivering meals.You will, however, need to provide lots of effort in this task
You'll need to work wisely as well.
As an Uber Eats driver, there are a few simple strategies you may use to increase your earnings.
They'll also result in higher income flow even if they frequently require hustling a little harder.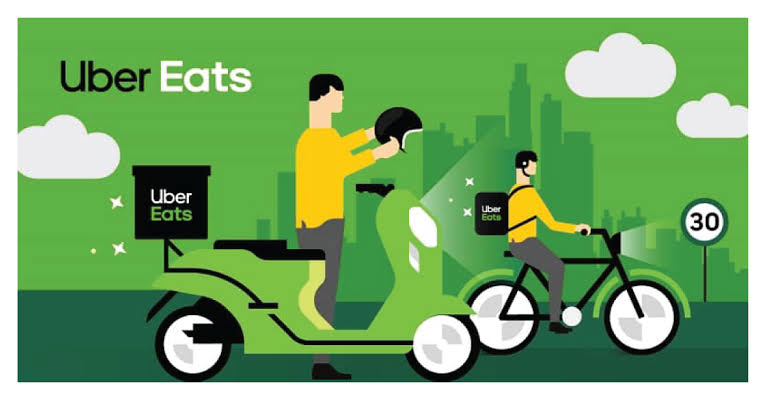 How Much Money Does Uber Eats Drivers Make?
Before discussing how to increase your earnings as an Uber Eats driver, it is important to first discuss your starting pay.

Our investigation indicates that the average delivery fee for Uber Eats drivers is $3.50.

But when you account for delays, wait periods, and other costs that Uber Eats drivers must pay because they are independent contractors, the amount comes to about minimum wage in different cities.
If you are from Arizona and want to make more money then we suggest you to read HOW TO MAKE QUICK MONEY IN ARIZONA
Become an Uber Eats Driver
There is no better time than the present to join up if you want to drive for Uber Eats but haven't yet done so.

Take advantage of the demand while it is at all-time highs since the COVID-19 epidemic is in full swing and driving up demand for food delivery applications.

It's simple and doesn't take long to apply to become an Uber driver.

We created an in-depth guide on How To Become An Uber Eats Driver if you want to learn more.
How To Make More With Uber Eats
Fortunately, there are a variety of opportunities for both novice and experienced drivers to raise their income while driving for the business. Simply work more efficiently rather than putting in more hours. Here are some of my favourite advice for success and increasing your money in bank account.
1. Selection Of Demanding Area
Try to select the area nearby to tech company or nearby to an area where working people stays more. People will be tired when they come home and they tend to order food instead of making by themselves. Even you can pick a nearby area to any universities where students reside only and they don't know how to cook properly so ultimately that area will have more demand for Uber Eats.
2. Limit Your Working Area
Instead of attempting to cover a vast region, working inside a narrow radius can increase your income. You may go swiftly from one work to another thanks to it, in addition to saving money on gas. So, if your town has a location with a lot of restaurants (such as a shopping mall), park there and wait for the orders. If you only place orders from nearby restaurants and come back to your position whenever things are sluggish, you'll save a tonne of time (and money on gas).
Additionally, if an order requires too much driving, don't be hesitant to decline it. Often, taking those can be more hassle than it's worth. You might have to look around for a bit to locate the hotspots. But once you do, you could discover that building up money is simpler.
3. Never Miss Surge Period
Uber Eats is busier at particular times of the day than at other times.

For instance, a lot more orders come in during lunch and dinner than during breakfast.

Uber Eats raises the pay rate to encourage drivers to work during these times because there is a greater demand for drivers.

This time is known to as "Surge Periods."

Therefore, one of the finest things you can do to increase your income is to try to work as much as you can during periods of surge pricing.
You could be able to make up to two or three times as much money during certain periods as you would on a typical shift.

Not only will you receive more money for each delivery, but you'll also experience a greater influx of orders.

By browsing at the areas that are highlighted on the map in the Uber Eats app, you can find areas that have Surge pricing.

Surge pricing typically happen every week at roughly the same time and place.

So be sure to keep track of their dates so you can plan your schedule accordingly and earn as much money as possible.Certain times of the day are busier for Uber Eats than other times of the day.

Lunch and dinner time are usually active for orders rather than breakfast

Due to higher demand for drivers, Uber Eats increases the pay rate to encourage drivers to work during these times.

They refer to these times as "Surge Periods."

So, you can earn more cash by making sure you work during Surge pricing times.
4. Act for Incentives
In order to motivate drivers to work when there is a strong demand, Uber offers another fantastic incentive programme. It is known as Boost Earnings.
The corporation will raise wages whenever it requires drivers in order to guarantee that there will be personnel on the road. Whenever there is a significant event in the community, they typically conduct a Boost Earnings programme.
In order to ensure that there are enough cars to fulfil the demand, they will raise driver fees, for example, if there is a convention or major sporting event.
Boost Earnings are a multiplied pay rate, just like Surge Prices. They will multiply all of your earnings for your shift by three if, for instance, the Boost Earnings multiplier is three times the average rate. You will therefore receive $15 for performing a drop-off as opposed to $5.
5. Earn Referral Bonuses By Sending Invites To Your Friends
The success of Uber's food delivery service rests on the number of new drivers who sign up to fulfil orders.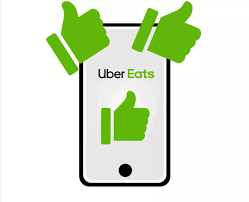 As a result, they are constantly looking for skilled, dedicated individuals to join the team.
They'll pay you to get your buddies on board because they want to hire new contractors so badly.
6. Be Ahead To Grab Tips
For Uber Eats delivery drivers, tips are essential. In spite of the fact that the business deducts 25% of each order's revenue from your earnings, tips are unaffected. They go directly into your pocket.
Thus, accumulating as many tips as you can is beneficial. Additionally, you'll receive more tips the more content your clients are.
Therefore, we advise you to take extra measures to make sure customers have a positive experience. Saying "Thank you" and "Have a good day," asking for the customer's name, and other little acts of politeness might make all the difference between receiving a generous tip or only a few bucks.
7. Treat it as a Full-Time Job
You must work full-time if you want to earn the most money possible with Uber Eats.

It's simple to put off work when you're a delivery partner because you want to sleep in, go to bed early, or hang out with your friends.

But you would have to show up every day if you had a regular 9 to 5 job.

Therefore, if you work for yourself, you ought to follow suit.

You can make at least $100 per day (unless it's a particularly slow day) if you treat your job as a food delivery driver like a 9 to 5 job.

On top of that, you can win a bonus if you hit all of the Surge and Boost times.
Hope this helps you to increase your income by being an Uber Eats Driver.
If you are a women and looking for side hustles to earn in USA Here is Top 10 Ways to Make Money for a female student in USA