It depends on the wallet which you are using . We have detailed the process of finding bitcoin address for bitcoin.com wallet
Find bitcoin address in digital wallet:
You can find your Bitcoin Cash (BCH) or Bitcoin (BTC) address for receiving payments into your Bitcoin.com wallet by tapping "Receive" on the bottom toolbar of your wallet. Your address will be the long string of numbers and letters directly below the QR code for that address.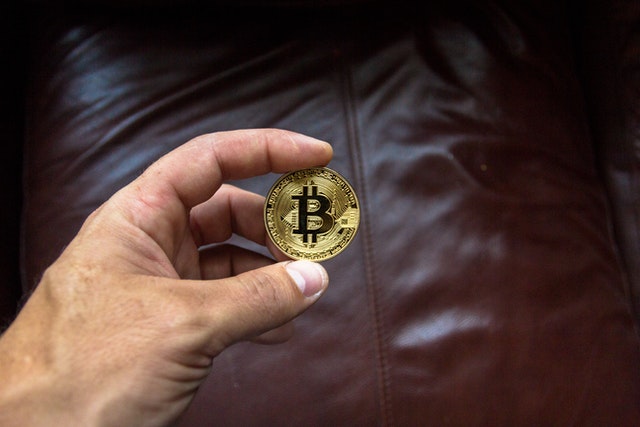 If the person/company has sent you BCH then select one of your Bitcoin Cash (BCH) wallets. If they are to send you BTC, please make sure you provide them with an address from your Bitcoin (BTC) wallet.
You can switch between your BTC and BCH wallets at the bottom of the page by tapping/clicking on the wallet name and selecting the one you wish to receive bitcoins to.
All Bitcoin (BTC) addresses will start with the number "1" or "3". What can make things a little confusing sometimes, is that Bitcoin Cash (BCH) addresses can also start with either a "1" or "3" if being displayed in the old "legacy" format.
To help cut down on confusion a new BCH address format was introduced called the "cash address" format (or cashaddr for short).
Check this: Bitcoin bonus review
All BCH addresses using the new "cash address" format, will start with either the letter "q" or "p"
(If providing an address to receive Bitcoin Cash (BCH), we highly recommend that you provide a BCH in the "cash address" format. This is so that nobody will accidentally send BTC to your BCH address)
bitcoin address in digital wallet
Sometimes you may see a BCH address starting with "C", this is the "BitPay" BCH address format.
If you want to swap between the different BCH address formats, you can do so on the "Receive" screen by tapping/clicking on the "Address Type" option.
Please note that this address will change every time you receive a payment, however, all previously used addresses that have been generated by your Bitcoin.com wallet can continue to receive payments.
You must be careful not to send BCH to a BTC address or vice-versa, as recovery with all wallets is not possible. If you purchase bitcoins for a specific reason, please confirm if you require BCH or BTC before proceeding with your purchase.
Since both Bitcoin Cash (BCH) and Bitcoin (BTC) are irreversible payment systems, there is no way to reverse a sent transaction, or for you to recover bitcoins from your end.
If someone is asking you to provide them with a "Testnet" address, then only provide it if you are to get the BTC for free. Testnet coins have no real-world value and are mainly only used by developers.
Check this: Send bitcoin from coinzoom
Find bitcoin addresses on Coinbase app
Web browser
Sign in to your Coinbase account.
Go to Crypto addresses.
Under Asset, click Add to get the QR code for each cryptocurrency.
You can also click All Assets near the top to choose a different cryptocurrency.
Mobile
Tap How to find Bitcoin Address in digitial Wallet in 2021 at the bottom.
Tap Receive.
Tap the asset at the bottom to view a list of supported assets.
Once selected, tap Copy or Share address and choose your send method.
You'll see that you may have multiple addresses associated with your account – you can use any of these addresses for receiving bitcoin or ether, as long as it is the correct address type for the cryptocurrency you wish to use.